Teacher wellbeing
Outwood Grange Academies Trust is addressing unnecessary teachers' workload.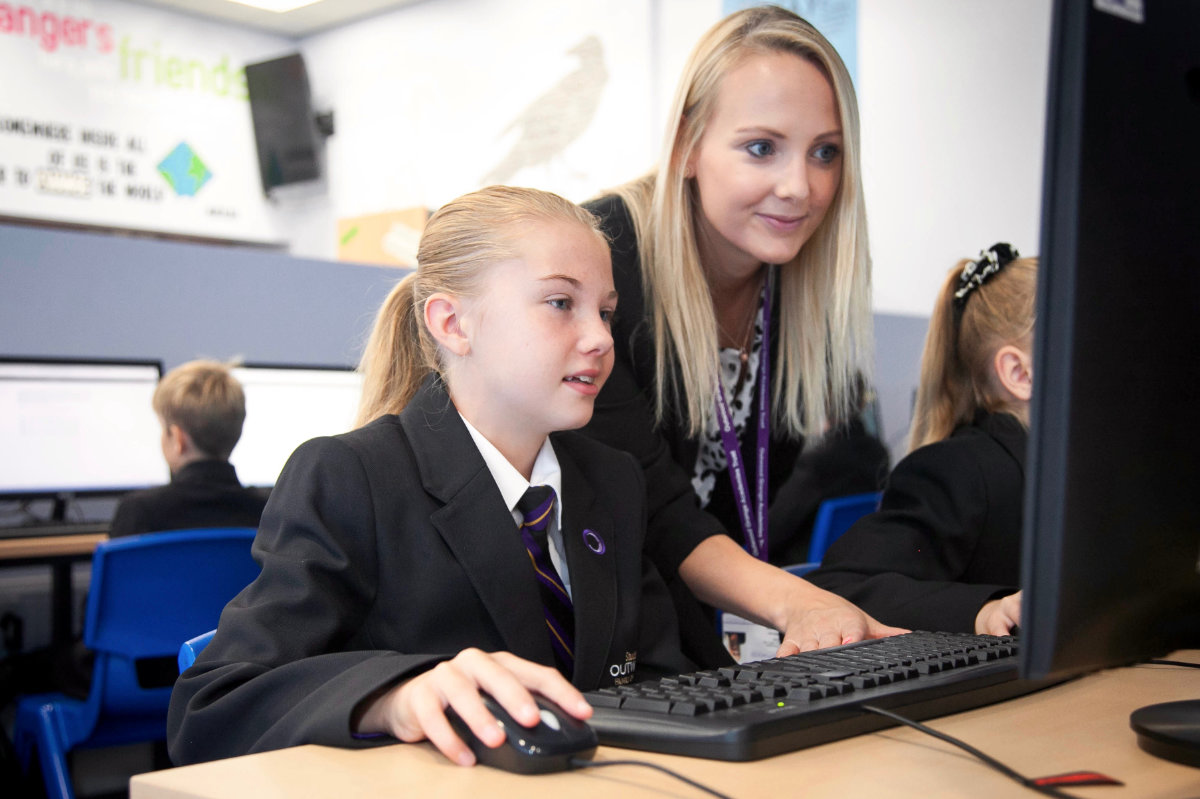 Directed time for teachers is below the national 1,265 hours in both primary and secondary phases of teaching
By completing Learning & Performance (L&P) time each week, we are able to disaggregate three days to create three additional days of holiday in the year
All departmental meetings take place during the two hours L&P time each week
Staff receive high quality professional development through L&P and through the wide variety of professional learning opportunities offered by the Outwood Institute for Education
Colleagues have opportunities to work at other schools in the Trust if they wish to expand their experience
Specialist Directors support teaching and learning in the classroom and, where appropriate, cover for absent colleagues, thus reducing the need for Heads of Department/Senior Leadership Team to set cover work
Independent counselling services are available for any colleague who requires support, for whatever reason
Workload review group findings
Marking
| What the review group said | What we have done |
| --- | --- |
| Use the three principles (meaningful, manageable and motivating) set out in this report to review the school's marking practice as part of an overall and proportionate assessment policy in partnership with teachers and governors. | The Trust introduced a new Feedback and Assessment Policy that relies on Teachers' professional judgement to decide how and when to give feedback to students. It was informed by the three principles to ensure practice is meaningful, manageable and motivating. It ensures that feedback delivered within the lesson is as valued as that written outside of the lesson when marking work. |
| Evaluate the time implications of any whole school marking and assessment policy for all teachers to ensure that the school policy does not make unreasonable demands on any particular members of staff. | The Feedback and Assessment Policy has no quantitative demands on how many times teachers should give written feedback to students. Only qualitative criteria are provided. Teachers are free to use whichever feedback strategy they believe will best support students to move their learning forward. There is no requirement for teachers to mark every page of the students' books, they use their professional judgement to be selective about which pieces require written feedback and how much is required. |
| In partnership with their teachers and governing boards, monitor their marking practice as part of their regular monitoring cycle and evaluate its effectiveness on pupil progress | Every half term we operate a Learning Reflection. Staff are able to reflect on their own practice and work with their department and other colleagues to share good practice. This allows all teachers to self-reflect on the effectiveness of practice and to work with their middle leader and senior leader link on best practice and areas for development. |
| Challenge emerging fads that indirectly impose excessive marking practices on schools | The previous marking policy stipulated a specific generic approach to marking. This was reviewed and considered to be overly burdensome and not best practice. The new Feedback and Assessment Policy was developed in consultation with staff across the Trust. It does not stipulate any specific marking method, it does not require any specific pen colour or approach. If verbal feedback is given in class, it does not require any stamps of recording etc. It is best on best practice from evidence based research on what impacts upon students. |
Planning & teaching resources
What the review group said
What we have done
SLT should ensure there is ongoing work to develop a shared understanding of effective teaching to inform planning, underpinned by effective continuous professional development.

The Trust has invested significant time and resources to develop and Outwood curriculum the supports effective planning and teaching across all subject areas. It supports long term and medium term planning for subjects.

The Outwood Institute for Education has a programme of CPD available to all teachers that offers a tailored and career led programme of training and development.

SLT should not automatically require the same planning format across the school

There is shared long term and medium term planning for teachers to access to inform their short term planning. Teachers are not required to produce written lesson plans. Lessons are considered in terms of their reflection of learning over time.

Where support plans are in place, these are time bound and provide intensive support. They are always linked to specific teachers' standards.

SLT should review demands made on teachers in relation to planning to ensure that minimum requirements to be effective are made. Where more intensive plans are needed for pedagogical reasons, a review date is set.
Senior and middle leaders should ensure, as a default expectation that a fully resourced, collaboratively produced, scheme of work is in place for all teachers for the start of each term.
The Trust provides opportunities for teacher to collaborate with colleagues doing the same job across the Trust to develop and share resources and ideas—this also supports the development of career networks across the Trust. Collaboratively produced long term and medium term plans are available across all subjects.
Senior and middle leaders should make clear who will be planning new schemes of work and associated resources, what time they will have available to do so, and how this will be made available to all staff in a timely fashion.
Recent work by colleagues across the Trust has ensured that the curriculum is planned for all subjects from year Reception to 11 and is available to all teachers. Joint L&P and CPD events enable subject staff to meet and resources and practice.
SLT should ensure that the highest quality resources are available, valuing professionally produced resources as much as those created in-house.
Resources for all subjects are shared online with all colleagues and can be accessed from anywhere.
SLT should consider aggregating PPA into units of time which allow for substantial planning.
Standard PPA at secondary is 12% and at primary is 13% (exceeding the recommended 10%) of the timetable and never given in blocks of less than one hour.
SLT should work with middle and subject leaders to identify alternate ways to evidence "effective teaching and planning," emphasising teacher development.

Teachers are not required to produce written lesson plans, SLT monitoring and observation will be used to evidence effective teaching and planning over time.

Formal lesson observations are "development led" to support the continuous professional development of teachers.

Across the Trust, 88% of colleagues have said that the SLT in their academy has created a climate in which staff are trusted to take risks and innovate in ways that are right for pupils.

Subject and phase leaders should lead discussions on quality assurance with SLT/governors to help them understand where a subject—or a phase-specific approach may be most appropriate—and why the volume of paper plans may be an inadequate proxy.

The overarching "Outwood Curriculum" provides a quality assured structure for subjects and phases across all years of education.

A programme of professional development through training and sharing practices will embed the understanding of the curriculum for all leaders and teachers.
Data management
What the review group said
What we have done
Use software which adheres to common definitions and standards.
The Trust has invested in developing its own bespoke and tailored software to support teachers in data management; ensuring that only simple data is collected once which can then be used in multiple ways without need for re-entry.
Conduct a regular audit of in-school data management procedures to ensure they remain robust, valid and effective, and manageable for staff.
The Trust continues to implement bespoke and tailored software to remove the workload created through recording information in hard copy or in spreadsheets, e.g. online Consequences (behaviour tracking and sanction scheduling)
Do not routinely collect formative assessment data.
Formative assessment data is not routinely collected. Teachers use their judgement when marking, to consider what to record to inform the planning of students' next steps in their learning.
Summative data should be collected only as frequently as essential to ensure appropriate action can be taken in between collections. Unless there are issues of performance to address and monitor, summative data should not normally be collected more than three times a year per pupil.

The Trust believes that the collection of Praising Stars data six times a year (five times for years 7 & 11) is effective in supporting an intervening with students quickly, in order to maximise their success.

To counter this, the Trust has remove the requirement for additional written student reports and only has three parent evenings per year, with parents invited by request.

Review assessment which leads to data generation and consider a range of approaches (including standardised tasks/test items).

Standardised assessment is used to allow collaboration and support from Directors and colleagues across the Trust to reduce the workload for Heads of Department, phase leaders and teachers.

Colleagues are supported with exam board training to ensure they have the knowledge and resources to assess effectively and efficiently.

Make data accessible to all stakeholders in an appropriate form.
The use of our own Praising Stars software allows a single point of data entry to provide data for multiple uses and stakeholders.
Do not collect data outside of agreed data collection points. Take a strategic view of the assessment demands throughout the school year and implement an assessment and data management calendar.

The data entry windows for Praising Stars are agreed at the beginning of each year and data collection is not required outside these windows.

Time is provided for data entry and moderation within Learning & Performance time.

Do not request data in any other format than that which the school regularly and routinely presents.
Praising Stars reports allow the single input data of data to be manipulated, by the system, into multiple reports. Some subjects choose to maintain their own trackers to support and inform planning.
Keep data collection under review and challenge selves and leaders to collect the least amount of data possible.
The Trust continues to review how it can reduce the need for data collection; using technology to pull information between software and systems, therefore, removing the need for data to be entered more than once into different systems is just one way this has been improved.